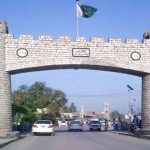 ISLAMABAD: Minister for Information and Broadcasting Chaudhry Fawad Hussain expressing dismay over India's backtracking has said that the government of Pakistan Tehreek-e-Insaf (PTI) wanted peace and stability in the region and talks was the only way to resolve all outstanding issues between Pakistan and India.
Reacting to Indian backtracking from the agreed meeting of Pak-India foreign ministers on the sidelines of UN General Assembly in New York, the information minister told PTV that Prime Minister Imran Khan had already declared that if Indian government would take one step, Pakistan would take two steps forward.
Fawad Hussain said Pakistan wanted peace in the region because of the fact that millions of people were living below the poverty line, adding Pakistan was desirous of focusing on the betterment of people as well as the region through improved ties with the neighboring countries including India.
He said the international community was watching which country stood with peace and stability and who was trying to sabotage the peace and dialogue process.
The minister said the Indian decision to backtrack from the foreign ministers' meeting in New York next week just a day after its nod, showed that Indian cabinet was not on the same page and its government was under internal pressure.
He said Pakistanis were peace loving people, while India had some extremist elements, adding, Insahllah there would be peace in the region.
Fawad said US, China and many other countries in the world wanted the resumption of dialogue process between Pakistan and India to resolve all issues, adding, Pakistan also wanted to move forward for the sake of peace and stability in the region.