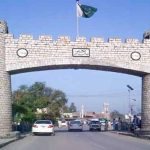 ISLAMABAD: Adviser on Finance Hafeez Sheikh has said that negotiations with IMF are moving ahead in a positive way to reach a programme that provides a platform for macro-economic development in the country.
Addressing an Investment Conference in Islamabad on Friday, he said agreement with IMF will send a positive signal to other international financial institutions as well as countries regarding Pakistan's commitment to fiscal discipline.
The Adviser said the upcoming budget will contain steps to address gaps in current account deficit and fiscal deficit for attaining sustainable economic growth.
He said the government's measures have resulted in reduction in imports and increase in exports and remittances.
Hafeez Sheikh said steps have also been taken to decrease expenditures, and coordinated efforts are underway to increase revenue.
Foreign Minister Shah Mehmood Qureshi also spoke on this occasion. He said that the federal government was formulating strategies to alleviate creation of opportunities for businesses and foreign investments, ARY News reported.
Qureshi, said that foreign investments will be beneficial for stabilisation of national economy besides creating employment and remittances. "There is a need to promote investment and trade," he said.
The foreign minister highlighted various sectors which would be enhanced to bring betterment in the economy by facilitating foreign investors and businesspersons.
He assured that the exchange of modern technology will be made possible on easy terms. He added that the tourism sector will also play an important role in economic betterment, however, developing countries will definitely need the cooperation of developed nation to meet its targets.
"We are moving in the right direction following the vision of Prime Minister [Imran Khan]. The Foreign Ministry is also taking steps for amelioration of economy on diplomatic fronts. Improvements are seen in different sectors in first nine months of the present government," Qureshi said.
He said that integrated coordination between all institutions was inevitable in the stabilisation of economy.
"Pakistan and China have agreed for initiation of the second phase of China-Pakistan Economic Corridor (CPEC) project. We are enhancing our industrial sector with Chinese assistance in future, whereas, both countries agreed to formulate a Free Trade Agreement (FTA) which would be focused on enhancing Pakistan's industries."
"The government has taken major steps to bring positive changes in the economy with the support of Saudi Arabia and other countries. Saudi Aramco wants to establish an oil refinery in Gwadar, moreover, Malaysian Prime Minister had expressed his interest in various sectors in Pakistan during his visit."
While spotlighting on major steps taken for promotion of tourism, Qureshi said, "Pakistan is providing E-Visa facility to tourists besides provision of other facilities."
The foreign minister reiterated that Islamabad desires longstanding peace in Afghanistan and it is also playing its part in the peace process.
He said that India was consistently increasing tensions in the region, however, Pakistan exhibited its responsibility as a responsible state. He added that the opening of Kartapur Corridor was a positive step from Pakistan.