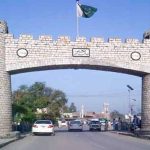 ISLAMABAD— Pakistan Peoples Party on Saturday expressed deep concerns over the ongoing talks with TTP- Tehreek-e-Taliban Pakistan- without informing and taking the parliaments into confidence.
As details, a high-level meeting of PPP with former president Asif Ali Zardari and party chairman Bilawal Bhutto Zardari in the chair was held in Zardari House Islamabad to discuss in depth the issue of terrorism, particularly in the light of recent developments in Afghanistan with the Tehreek-e-Taliban Afghanistan (TTA) & TTP.
A statement issued by Secretary-General Farhatullah Babar said that the meeting reiterated the Party's position that all decisions must be taken by the parliament and thus the parliament must be taken on board.
The party also decided to reach out to allied parties to create a consensus on the way forward.
اسلام آباد: پاکستان پیپلزپارٹی پارلیمنٹرینز کے صدر آصف علی زرداری اور پاکستان پیپلزپارٹی کے چیئرمین بلاول بھٹو زرداری کی سربراہی میں پی پی پی کا اعلی سطح کا ہائبرڈ اجلاس@BBhuttoZardari @AAliZardari pic.twitter.com/6N0aVDhkGx

— PPP (@MediaCellPPP) June 11, 2022
The meeting was attended among others by two former prime ministers Yousuf Raza Gillani, Raja Pervez ASHRAF, Ms. Faryal Talpur, Sindh chief minister Murad Ali Shah, Syed Khursheed Shah, Sherry Rehman, Nayyer Bukhari, Najmuddin president PPP KPK, Faisal Karim Kundi, Humayun Khan, Ch Yasin, Qamar Kaira, Chaudhry Manzoor, Nadeem Afzal Chan, Akhunzada Chattan, Rukhsana Bangash, Nisar Khuro, and Farhatullah Babar.
It is pertinent to mention here that that earlier today, PPP has served a show cause notice on its MNA from the erstwhile FATA for attending peace talks with the banned TTP without informing the party and parliament.
The notice was served on Sajid Hussain Turi, who is also the minister for Overseas Pakistanis. Another PPP leader from Bajaur Akhunzada Chattan had also attend the peace talks with TTP in Kabul.