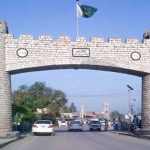 ISLAMABAD: Religious scholar Maulana Tariq Jameel Wednesday said that promotion of education could only control growing population in the country.
He was addressing a conference on population control, which is currently under way at the Supreme Court.
The conference, organised by the Law and Justice Commission, is being presided over by Chief Justice of Pakistan (CJP) Justice Mian Saqib Nisar with Prime Minister Imran Khan as the chief guest.
Addressing the conference, Maulana Tariq Jameel said, "The creation of human beings is the world's greatest project." He termed the illiteracy as a major problem in Pakistan and stressed the importance of education to curb population growth.
"Although the symposium is being held in Islamabad, the problem is more prevalent in rural areas," he asserted.
Secretary Ministry of National Health Services Zahid Saeed said the Chief Justice of Pakistan Saqib Nisar has called rise in population a matter of human rights.
He said if the population continues to rise at the existing rate, it will become double in thirty years' time.
The Secretary said a number of meetings were held on the issue and the provinces have also given their recommendations on controlling the population. He said the Prime Minister called meeting of Council of Common Interest on this issue in which all recommendations were approved with consensus.
He said Pakistan is the sixth most populous country in the world and the main reasons of this alarming increase are lack of awareness and no clear policy on this issue.
Prime Minister Imran Khan will address the symposium to express national resolve for addressing the issue of rapid population growth in the country.
Chief Justice of Pakistan Mian Saqib Nisar will also address the event with focus on "Call for Action" to cope with the population explosion in Pakistan.