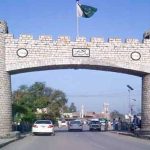 KARACHI: The Supreme Court (SC) of Pakistan has on Saturday barred Pakistan Medical and Dental Council (PMDC) from registering more medical colleges.
Hearing a suo motu case regarding the state of public hospitals and admission issues in private medical colleges in Sindh, the SC also ordered the formation of an inspection team, which will monitor private medical colleges and hospitals in Sindh.
The CJP remarked that the court is reviewing the admissions process in private medical colleges, adding that forms were being sent to private medical colleges which they were required to fill and submit back to the court.
The Chief Justice also summoned affidavits from medical superintendents of public hospitals.
The chief justice also summoned the records of all medical colleges and universities in Punjab.