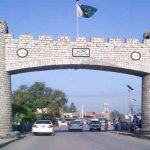 KABUL: A high-level Pakistani delegation led by Foreign Secretary Tehmina Janjua met on Monday with Afghan President Ashraf Ghani, said a Pakistani Embassy's official statement.
The Pakistani foreign secretary met with other Afghan officials and discussed various important issues, according to the statement.
The Afghan officials said that the Pakistani foreign secretary discussed Prime Minister Shahid Khaqan Abbasi's upcoming visit to Afghanistan.
The Pakistani delegation arrived in Kabul earlier today and comprises senior civil and military officials, including Director General Military Operations Maj Gen Shamshad Mirza.
The delegation reached Afghanistan to hold talks on the Afghanistan-Pakistan Action Plan for Peace and Solidarity (APAPPS).
The arrival of the delegation was confirmed by Ministry of Foreign Affairs Spokesperson Dr Mohammad Faisal on Twitter.
Prime Minister Shahid Khaqan Abbasi is expected to visit Kabul on April 6, the Foreign Office (FO) confirmed on Sunday. On March 17-18, Pakistan's National Security Adviser Lt Gen (retd) Nasser Janjua met Afghanistan President Ashraf Ghani and Chief Executive Dr Abdullah Abdullah in separate meetings during his trip to Kabul.
During the trip, Ghani invited Pakistan's prime minister to "initiate state to state comprehensive dialogue".
The FO spokesperson had also reaffirmed that Pakistan will continue to support efforts for peace in Afghanistan, but the Afghan government needs to reach a settlement with different Afghan groups.