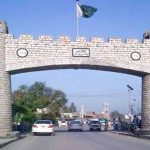 QUETTA: The police foiled a major terror bid as it recovered two bomb planted by the roadside in Quetta which were defused by bomb disposal squad (BDS).
According to details, a remote control bomb was planted by some unidentified miscreants by the roadside in a cycle in Shafi Colony near Saryab Road in Quetta.
Police along with bomb disposal unit immediately reached the sight and blocked road for all kind of traffic. The bomb disposal unit diffused the bomb and avoided a major catastrophe.
According to sources the bomb weighing four to five kilograms was remote control. Police and bomb disposal unit launched a search operation in the surrounding area to declare it clear but found another bomb which was also diffused and the area was declared clear.