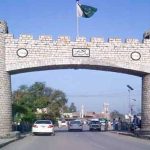 ISLAMABAD: President Mamnoon Hussain has said that Pakistan and Turkey are two brotherly countries and their friendship is growing day by day.
He was talking to Turkish Prime Minister Ahmet Davutoglu who telephoned him today to exchange greetings on Eid-ul-Fitr.
Mamnoon Hussain said the strong friendship between Pakistan and Turkey are based on common faith and history.
He and said these relations would attain new heights of friendship in days to come.
Referring to the recent terrorist incidents in Istanbul, the President said as Pakistan is itself the victim of terrorism, its people and government are aware of the problems and difficulties faced on such occasions.
He said that Pakistan strongly condemns the incidents of terrorism across the world.
Mamnoon Hussain said terrorism is an international issue and it needs to be dealt with a joint strategy.