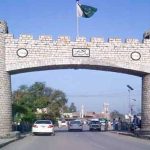 KARACHI: Renowned actor and host Mathira broke the news of her marriage on social media and shared the trauma of being in the broken marriage as she said "the divorce is done" and "marriage ends with people and papers".
She took to Instagram and said, "My son is my life line and that s all ! I don t trust the word love any more! You won! I lost publicly."
Mathira told that she has no regrets over the divorce and does not require a badge of being good from anyone.
She complained that everyone will consider her the bad person in the marriage because "she is Mathira". She called her ex-husband the winner in the divorce. "I always said I can t live with out you but today U cut and left me no option now I have too! There is no going back," she wrote.
On the role of society, she complained that people will judge her for being a woman. She said, "People will judge me in the society because the woman is always blamed and labeled."
The singer told that she went through a lot during her marriage and kept supporting their son alone the whole time.
The model-turned-singer had married Punjabi rapper Flint J way back in 2013 and the two have one child named Aahil together.