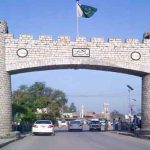 LAHORE: Famous Pakistani film star Meera on Tuesday stated that she is searching for her groom however, those claiming to have marry her only seek publicity.
According to details, Meera arrived at a local civil court for the hearing of a marriage case filed against her.
While talking to media outside the court, Meera assured that she is not married and searching for a perfect match for her. She said that she will inform everyone whenever she gets married.
During the hearing, Meera's counsel told the court that Atiq-ur-Rehman, who claimed to be her husband, only seeks publicity and media attention.
He said that the marriage certificate is forged as there is no record of the document in union council. He pleaded before the court to halt further proceeding as the case is under hearing at High Court.
Subsequently, the court adjourned the hearing till January 16 and directed to submit statements in next meeting.