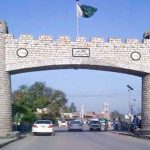 ISLAMABAD: In the wake of terror threats reported by intelligence agencies, the Election Commission of Pakistan (ECP) has directed chief secretaries and police chiefs of all four provinces to enhance security measures.
Intelligence agencies, in their report submitted to the interior ministry and the electoral commission on Friday, warned of possible terror attacks in all four provinces on election day.
Authorities have warned of security threats from separatist groups in Balochistan, banned outfits in Punjab, MQM-London in Sindh, terrorist groups in Khyber Pakhtunkhwa and Pashtun Tahafuz Movement in Fata.