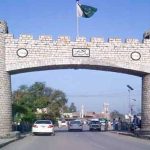 CHITRAL: Three-day Kalash Spring Festival started in Kalash valley Chitral from Friday with traditional fanfare and festivities.
The festival commemorates the arrival of spring followed by summer and celebration of the expected abundance of dairy products during the season.
A large number of local and foreign tourists are taking part in the festival.