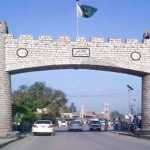 KUWAIT: Fifteen oil workers, three of them from Pakistan, were killed Sunday in a head-on collision between two buses in Kuwait.
As per details, three among the deceased were Pakistanis, seven were Indian nationals and the other five were Egyptians, said official of the state-owned Kuwait Oil Company (KOC). While three were also injured.
It is learnt that all the victims were employees of Burgan Drilling, a private subcontractor for Kuwait Oil Company (KOC).