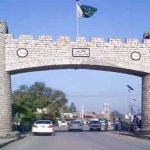 FAISALABAD: At least three policemen were killed when unknown gunmen opened fire on their vehicle on late Friday night.
Two policemen were killed while another sustained injuries in the armed attack that took place near Miranwala Bangla.
The injured policeman was moved to hospital for treatment, where he succumbed to his wounds. Identities of the deceased are yet to be known.