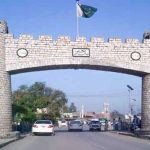 PESHAWAR: The sugar industry has almost collapsed in Peshawar, Mardan and Charsadda districts as out of four sugar mills in Peshawar region, three have closed down due to insufficient sugarcane supply.
Three sugar mills were closed in Peshawar valley despite the fact that this is peek crushing season in the country and in Mardan district, a mill was closed down just 15 days after the start of the crushing season, leaving hundreds of the employees of these mills jobless without inviting any attention from the quarters concerned. The main cause is the non-availability of the sugarcane as growers are reluctant to supply their produce to the mills.
It is worth mentioning here that the Mardan Sugar Mills runs in double the market price for sugarcane at Rs350 per 50 kilogram and they are even paying the transportation charges too to the farmers but even then farmers and growers are reluctant to supply their sugarcane to the mills.
"Producing jaggery out of sugarcane is more profitable for the small farmers, but this is at the cost of the local sugar industry which is suffering due to lack of policy and government support," said a mills official.
Talking to the Express Tribune the president of United Labour Federation Muhamma Nabi demanded of the government that it should take notice of the situation and prevent the smuggling of jaggery as well as ensure the supply of sugarcane to the mills in sufficient quantity non-stop so as to safeguard the jobs of the thousands of employees working in these mills in Mardan, Peshawar and Charsadda.
He blamed that Premier Sugar Mills, Mardan Saleem Sugar Mills, Charsadda and Frontier Sugar Mills had already been closed down while the Khazana Sugar Mills was facing tremendous pressure in this situation and if the government did not pay any attention to their problems then the employees would not hesitate from taking to the roads as a protest measure.
"The Premier Sugar Mills Mardan closed down after 15 days of the start of the crushing season, firing its seasonal and daily wage employees which is a huge loss for these poor people," he blamed.
"This is ironic that the sugar industry is under heavy taxation while the producers of jaggery pay no tax at all but even then the government is reluctant to pay attention to the problems faced by the sugar industry in this part of the province," he blamed.
Another employee blamed that jaggery was sold at Rs 6000-7000 per 50 kilogram in KP, making it effectively out of the reach of the middle classes of the society but it was also true that it was a main source of income for small farmers.