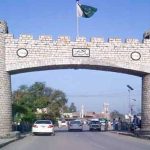 KARACHI: President Arif Alvi on Saturday has said that the incumbent government of Pakistan Tehreek-e-Insaf (PTI) aims at improving Pakistan by serving the people.
He was addressing an international conference in Karachi.
During the event, the president said that it's a need of time to provide best education facilities to the masses to deal with the prevailing situation in the country.