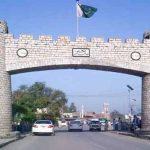 MARDAN: Two children lost their lives when the roof of their sleeping room collapsed due to heavy rain in the Sher Garh area of Takht Bhai in Khyber Pakhtunkhwa (KP).
The tragic incident also left their parents injured. According to rescue sources, the children were buried under the debris, and their bodies were retrieved later.
The injured were immediately taken to Tehsil Headquarters (THQ) Hospital for medical attention. The heavy rains in the area have been causing damage to properties and infrastructure, and this unfortunate event highlights the need for urgent measures to be taken to ensure safety during such extreme weather conditions.