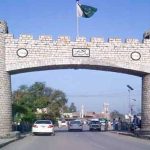 KARACHI: Country's seaborne trade has come to standstill as goods transporters' strike continues on ninth consecutive day whereas Sindh Assembly Speaker Agha Siraj Durani has accused federation of instigating transporters against the provincial government.
"Sindh government has adopted multiple resolutions but federation has implemented none", articulated Durani.
As per details available, Sindh Governor Mohammad Zubair and Sindh minister for transport on Tuesday held talks with goods transporters which yielded no positive outcome. Following this development, ports have run out of space to receive more containers at Karachi International Container Terminal and Pakistan International Container Terminal.
Against this backdrop, financial losses of traders have surpassed Rs60 billion whereas Rice Exporters Association has halted all production activities. A rough estimate states that rice exports worth Rs6 billion are being affected on daily basis owing to the ongoing strike. Sources privy to development narrated that containers with goods worth Rs45 billion were unable to reach the country's ports.
"If problem of good transporters is not solved in a day or two, trading activities at ports will freeze. Sindh government will request honourable court to announce verdict in this case at earliest", said provincial transport minister.
On Saturday, the Sindh High Court ordered that the ban on entry of heavy traffic in the port city persists.
Traders, industrialists, and manufacturers alike have slammed the strikers for causing a severe hindrance in the supply of basic necessities and other imported goods.