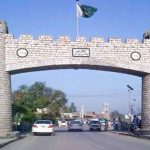 LAHORE: Pakistan Cricket Board's anti-corruption tribunal on Wednesday banned opener Khalid Latif for five years and fined him one million rupees ($9,489) over a spot-fixing case, the second casualty after teammate Sharjeel Khan was banned late last month.
"Latif is banned for five years and fined one million rupees after the proceedings of the case," the three-member tribunal announced.
The right-handed top-order batsman was facing six charges including that of persuading three other cricketers Mohammad Irfan, Shahzaib Hasan and Sharjeel Khan to get involved in spot-fixing, which surfaced on the opening day of the PSL II held in Dubai earlier this year with the final staged in Lahore. "Khalid is facing six charges, which is the maximum in number when compared with three other cricketers named in the case. Therefore, it is likely that there will be no leniency for him and he will also be fined besides being banned for seven, eight years," predicted a PCB official.
Meanwhile, the case against Nasir Jamshed before the PCB tribunal is yet to start because he is also being investigated by England's National Crime Agency in London in the same case. Nasir, considered as the main culprit in the case, allegedly persuaded Khalid to be his partner in the spot-fixing practice. It is believed that Khalid was made partner because he was representing Islamabad United in the PSL, and therefore could easily access other players, while Nasir was not playing for any team of the league.