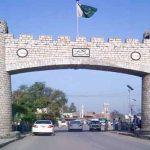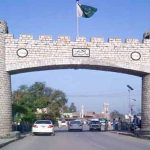 GUJRANWALA: The army suspects the accident in which a train carrying hundreds of military personnel and their families plunged into a canal, killing 12 soldiers was sabotage, officials said.
"We suspect that this was an act of sabotage… The planks on the rail were tampered with," the official said, requesting anonymity as he was not authorised to speak to the media.
The collapse also raises concerns about the safety of infrastructure. Several TV channels reported that the bridge had been marked as "extremely dangerous".
The crash in Pakistan's Gujranwala district, in the northeast, happened as an army unit was being transported from southern Sindh province to northern Pakistan.
Inter Services Public Relations (ISPR), the military's media wing confirmed that four carriages fell into the canal. It said the commander of one unit was among the casualties.
"There were around 300 passengers on board," Minister for Railways Khawaja Saad Rafiq told Reuters. "It is too early to say about the reason for the mishap. Rescue work is under way."
More than 50 people were rescued, a military official said. Television images of the scene showed several carriages partly submerged in the canal. The army's media wing said eight bodies had been pulled out of the water.
Rafiq said that six people were missing and the cause of the crash was unknown. But a senior military official said the army suspected sabotage.
In May, a Pakistan military helicopter carrying diplomats to inspect a tourist project crashed, killing seven people, including the ambassadors of Norway and the Philippines. (Agencies)