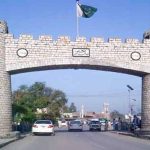 KABUL: A powerful truck bomb in Kabul early Friday killed at least 15 people and wounded more than 100 others, officials said, the first major attack in the Afghan capital since the announcement of Taliban leader Mullah Omar's death.
No group immediately claimed responsibility for the post-midnight attack, which comes as the Taliban step up their summer offensive despite a bitter power transition within the militant movement.
Women and children were among the casualties of the powerful blast which struck an east Kabul neighbourhood but rattled homes across the city, damaging buildings and shattering windows.
"15 people were killed and 198 wounded people were brought to hospitals," said health ministry spokesman Wahidullah Mayar.
"The casualty toll is expected to rise."
Kabul police chief General Abdul Rahman Rahimi gave a higher death toll of eight, adding that 128 others were wounded and officials were looking to recover anyone trapped under debris of damaged concrete structures.
"A truck packed with explosives was detonated in the crowded residential neighbourhood of Shah Shaheed (in east Kabul). Several houses in the area are badly damaged," he said.
"The killed and wounded include women and children and labourers of a nearby marble stone company are among the victims. The attack was intended to cause mass murder."
It was not clear whether the real target was an Afghan National Army base close to Shah Shaheed, but Rahimi said no military casualties were reported.
The wounded including children were trickling into city hospitals, Mayar said, with reports emerging of blood shortages in hospitals and urgent appeals for donors circulating on social media.
The carnage comes a day after Taliban insurgents killed nine people in multiple attacks on police targets in southern and eastern Afghanistan.
The attacks highlight growing insecurity amid a faltering peace process with the Taliban as Afghan forces face their first summer fighting season without full NATO support.
Civilian casualties in Afghanistan hit a record high in the first half of 2015, a UN report said Wednesday, as Afghan forces struggle to contain the expanding conflict seven months after the NATO combat mission ended.
The report said 1,592 civilians were killed, a six percent fall from last year, but the number of injured jumped four percent to 3,329. Overall, casualties reached their highest level since the UN began issuing its authoritative reports in 2009.
The statistics are a grim indicator of the rising violence as the Taliban insurgency spreads north from its traditional southern and eastern strongholds, with Afghan forces increasingly battling the militants on their own.
US-led NATO forces ended their combat mission in Afghanistan in December, but a 13,000-strong residual force remains for training and counter-terrorism operations.
The Taliban face growing internal divisions after Mullah Akhtar Mansour was announced as the new head of the insurgent movement on Friday, following their confirmation of the death of Mullah Omar who led the militant movement for some 20 years.
An increasingly bitter power struggle has broken out, casting a pall over a fragile peace process aimed at ending Afghanistan's long war.
The Taliban distanced themselves from the second round of talks that were scheduled for last Friday but were cancelled after the announcement of Omar's death. (Agencies)