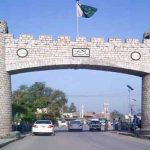 SINGAPORE: US President Donald Trump said on Tuesday a summit meeting with North Korean leader Kim Jong Un had made "a lot of progress" and said the two sides expected to sign an unspecified agreement.
Asked by reporters how the talks were going, Trump said: "A lot of progress – really very positive. I think better than anybody could have expected. Top of the line, very good. We're going now for a signing." He gave no further details.
Trump made the remarks as he and Kim walked around Singapore's Capella hotel after a working lunch aimed at discussing ways to end the nuclear standoff on the Korean peninsula.
After reaching the venue of their historic summit in Singapore , both the leaders Kim Jong Un and Donald Trump briefly appeared before the world media, shaking hands for giving the message to narrow differences.
The will hold comprehensive talks to seek ways to end a nuclear standoff. While the officials of the two sides held last-minute talks to lay the groundwork for the summit of the old foes, an event almost unthinkable just months ago, when they were exchanging insults and threats that raised fears of war.
In a series of tweets early Tuesday morning Singapore time, Trump indicated that summit preparations were "going well and quickly".
"We will all know soon whether or not a real deal, unlike those of the past, can happen," he tweeted — before hitting out in a subsequent post at "haters & losers" who see the summit itself as a risky up-front concession to Kim.
Pointing at the recent release of three American hostages and Pyongyang´s pledge to refrain from further nuclear or missile tests, Trump charged that "these pundits, who have called me wrong from the beginning, have nothing else they can say!"
Reuters adds: Trump and Kim were confident but body language revealed nerves at first meeting. In their first moments of meeting each other, US President Donald Trump and North Korean leader Kim Jong Un both sought to project a sense of command as they began a historic summit in Singapore, according to a body language expert.
Karen Leong, Managing Director of Singapore-headquartered Influence Solutions, said the first 60 seconds showed both leaders seeking to take charge in their encounter.
"Their handshake seems to be between peers," she said.
"Trump seemed to be very aware of this, that he needed to up the stakes and be seen that he is the leader."
Trump did most of the talking, and Kim appeared to listen attentively, turning to him three times during their walk toward their meeting room. But he also patted the US president´ arm, in an attempt to show control over the encounter.
The US President, who is more than twice Kim´s age, then appeared to lead the way to the library where they held a one-on-one meeting, placing his hand on the North Korean leader´s counterpart´s back. However, Leong said both found it difficult to conceal their nervousness once they were seated, with Trump displaying a slanted smile, and fidgeting with his hands and Kim leaning and staring at the ground.