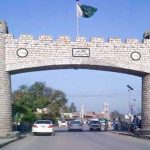 ISLAMABAD: Chairman Pakistan Tehreek-e-Insaf (PTI), Imran Khan on Thursday has said that newly-elected United States president Donald Trump will not save Prime Minister Nawaz Sharif (PM) from Panama Leaks scandal.
In a Twitter message, Imran Khan said that it's good for politics that Donald Trump has talked to PM Nawaz. He said that Trump will also not be able to save Sharif family from Panama case not even if he sends his letter in court.
Earlier, PM Nawaz telephoned Donald Trump and congratulated him over winning election. The premier had invited the President designate to visit Pakistan.
Reportedly, Trump acknowledged Pakistan's progress in multiple sectors in leadership of the Nawaz Sharif and said that the country has the potential of immense growth.