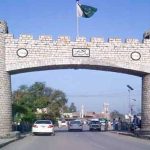 PESHAWAR: The Pakistani Taliban confirmed on Monday that their deputy leader was killed in a suspected U.S. drone strike last week and said they had appointed a new deputy in his place.
A pair of suspected U.S. missile strikes killed the militant leader, Khalid Mehsud, also known by his alias Sajna, on Thursday last week in Afghanistan's Paktika province, near the border with Pakistan, Pakistani security officials said.
But there were conflicting accounts of the drone attack from Pakistani intelligence officials and militant sources.
A spokesman for the Tehreek-e-Taliban Pakistan told foreign news agency that the drone strike was in the North Waziristan region, on the Pakistani side of the border. "We confirm that deputy head of the TTP Khalid Mehsud died in a drone strike," said the spokesman, Mohammad Khurasani.
He said TTP chief Mullah Fazlullah appointed a commander called Mufti Noor Wali Wali to replace their dead deputy.
Militant sources said Wali, known by the nickname Ghar Starga, is a ruthless leader with experience working in urban.
He studied in a seminary in Faisalabad city in the heartland province of Punjab and recently wrote a book eulogizing the founder of the Pakistani Taliban, Baitullah Mehsud, who was killed in a 2009 drone attack.
U.S. drone strikes in the border region have picked up since U.S. President Donald Trump took office in January 2017, though they are a long way off their peak in 2010.
Relations between the United States and Pakistan have been strained since Jan. 1 when Trump's denounced Pakistani "lies and deceit" over its support for the Afghan Taliban and their allies.
Last month, the United States suspended about $2 billion assistance to Pakistan.
Pakistan denies sheltering militants.