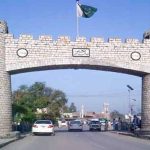 ANKARA: Turkish Prime Minister Binali Yildirim has expressed deep concern over the sufferings of innocent people in Occupied Kashmir and called for restraint and use of peaceful means to resolve the issue.
He was talking to Prime Minister's Special Envoys on Jammu and Kashmir, Muhammad Pervez Malik and Mohsin Shah Nawaz Ranjha, who called on him in Ankara to apprise him of the on-going gross human rights violations by Indian forces in the held valley.
Binali Yildirim stressed that dialogue between Pakistan and India would help lead the situation towards a peaceful path.
Highlighting Turkey's role in the OIC Contact Group on Jammu and Kashmir, he reaffirmed his country's support for a solution of this long-standing dispute in accordance with the UN Security Council resolutions.
The Special Envoys are visiting Turkey on the instructions of Prime Minister Nawaz Sharif, to highlight the grave human rights situation in occupied Kashmir.