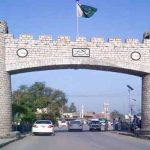 ISLAMABAD: Turkish President Recep Tayyip Erdogan says he wholeheartedly believes that relations between Turkey and Pakistan, which take their strength from our peerless bonds of fraternity and amity, will develop even further in every field towards the welfare and prosperity of our two people.
In a letter addressed to Imran Khan, the Turkish President extended his heartfelt congratulation on assuming the office of Prime Minister of Pakistan and wished him success.
The Turkish President said the solidarity and support that you have extended to us in the recent critical period reinforces our belief that your sapient leadership will help further advance bilateral relations between Pakistan and Turkey to new heights.
President Erdogan also reiterated his best wishes for the welfare and well-being of the people of Pakistan.