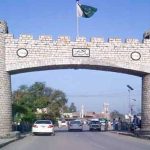 ISLAMABAD: Turkish President Tayyip Erdogan has accepted Prime Minister Imran Khan's invitation and will make a two-day visit to Pakistan in October this year.
The Turkish president will arrive in Pakistan on October 24 with a delegation of investors. The schedule of the visit will be finalized by next week.
It is pertinent here to mention that PM Imran Khan met Tayyip Erdogan on the sidelines of the ongoing 74th United Nations General Assembly (UNGA) session in New York and invited him to visit Pakistan.