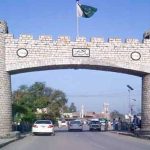 ISLAMABAD: Turkish President Recep Tayyip Erdogan will arrive in Pakistan on Wednesday on a two-day visit at the invitation of President Mamnoon Hussain.
According to Foreign Office Spokesperson, President Erdogan will be accompanied by a high-level entourage, including Ministers and senior officials, besides a large business delegation.
Besides meeting with President Mamnoon Hussain, President Erdogan would be holding talks with Prime Minister Muhammad Nawaz Sharif.
The exchange of views between the two leaders would cover the entire range of bilateral relations, as well as regional and international issues.
The Turkish President is also scheduled to address the Joint Session of the Parliament. The President would host a banquet in honour of the distinguished guest and his entourage. President Erdogan will also travel to Lahore, where the Prime Minister will host a banquet in his honour at the Shahi Fort.