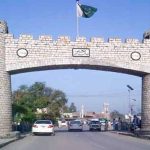 ISLAMABAD: At least two people including a minor with mother were killed as rain water flooded house's basement in Islamabad on Thursday.
According to the reports, six residents were sleeping when rain water inundated the basement, making them unconscious.
The rescue teams arrived at the scene and shifted the victims to the hospital for medical assistance where a woman and a child died.
Heavy storms with rain destroyed the daily routines system of the different cities including Islamabad, Rawalpindi, Sialkot, Muree and Kashmir. Meanwhile, two brothers were electrocuted due to the rain in Azad Jammu Kashmir and lost their lives.