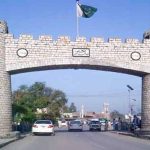 SRINAGAR: The Indian troops in their fresh act of state barbarism have martyred two youth in Shopian district of the Indian Occupied Kashmir.
According to the Kashmir Media Services (KMS), the youth were martyred by Indian troops during a cordon and search operation in Satipora area of the district.
Soon after the martyrdom of the youth, the authorities snapped the Internet services in the southern district.
The Indian troops are continuing their act of terrorism and martyring youth, in a bid to silence the freedom struggle of the Kashmiri, who have been demanding the right to self determination since long.
It may be recalled that, two days earlier, the occupied troops had martyred a youth in Shopian and had been creating hurdles for the people living in the area under the name of so called search operations.
Chairman of Tehreek-e-Hurriyat Jammu and Kashmir Muhammad Ashraf Sehrai in a statement issued in Srinagar said time has come when the world should come in a big way to address the dispute in its historical background by allowing the people of Kashmir to decide their political future as per their aspirations.