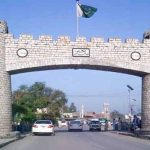 KARACHI: Two lawmakers of the Muttahida Qaumi Movement-Pakistan (MQM-P) including Naheed Begum and Naila Munir on Wednesday quit the party and joined the Pak Sarzameen Party (PSP).
PSP chief Mustafa Kamal welcomed the two into the party during a press conference. "We don't have any personal enmity with MQM," he said. "I'm just concerned for the youth of my nation."
He said the PSP has complaints with the MQM, not PPP. "The people of Karachi and Hyderabad voted for the MQM," he said. "Those who were voted into power did not do anything for the cities."
He said the population of Karachi and Hyderabad was misrepresented in the census, adding that injustice was committed in the delimitation of constituencies.