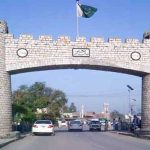 WASHINGTON/KYIV, March 2 (Reuters) – U.S. President Joe Biden warned Vladimir Putin that the Russian leader "has no idea what's coming", as Western nations tightened an economic noose around Russia, whose invading forces bombarded Ukrainian cities and appeared poised for an advance on Kyiv.
Hundreds of thousands of Ukrainians have fled the fighting since Putin ordered a full-scale invasion nearly a week ago, with a miles-long Russian military convoy north of Kyiv readying to advance on the capital.
Yet, Russia has failed to capture a Ukrainian single major city and Western analysts say Moscow appears to have fallen back on tactics which call for devastating shelling of built-up areas before entering them.
"While he may make gains on the battlefield – he will pay a continuing high price over the long run," Biden said in his State of the Union address. Straying from the prepared text, Biden added "He has no idea what's coming." He did not elaborate.
U.S. lawmakers stood, applauded and roared, many of them waving Ukrainian flags and wearing the country's blue and yellow colours, as Biden delivered his address to the chamber of the House of Representatives.
A senior U.S. defense official said on Tuesday the invading force's advance on Kyiv has stalled due to logistics problems, including shortages of food and fuel, and some units appeared to have low morale.
The United Nations General Assembly is set to reprimand Russia on Wednesday for invading Ukraine and demand that Moscow stop fighting and withdraw its military forces, a move that aims to diplomatically isolate Russia at the world body.
By Tuesday evening nearly half the 193-member General Assembly had signed on as co-sponsors of a draft resolution ahead of a vote on Wednesday, diplomats said. The text "deplores" Russia's "aggression against Ukraine."
Putin ordered the "special military operation" last Thursday in a bid to disarm Ukraine, capture the "neo-Nazis" he says are running the country and crush its hopes of closer ties to the West.
CIVILIAN CASUALTIES
Russia's assault included strikes on Kyiv, though the heaviest bombardment so far appeared to be around Ukraine's second-largest city Kharkiv, near the border with Russia.
Dozens of residents there, including children, were killed when a Russian strategic bomber fired 16 guided missiles toward a residential area on Monday, Ukraine's defence ministry said.