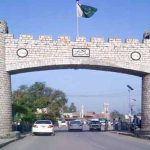 PESHAWAR: A United Arab Emirates (UAE) based company has agreed to invest five hundred million dollar in the construction of oil refinery in southern areas of Khyber Pakhtunkhwa (KPK).
According to sources a memorandum of understanding has already been signed with the company.
The sources said that Karak and Kohat districts are producing forty five thousand barrels crude oil daily.