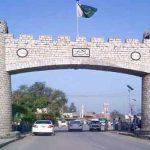 ISLAMABAD: Recognizing Pakistan's hospitality for displaced people, United Nations Sectretary-General Antonio Guterres began his four-day official visit by meeting refugees from Afghanistan, Yemen and Tajikistan.
Guterres arrived in Islamabad for a conference the United Nations says will "send a global reminder about the fate of millions of Afghans living as refugees".
Pakistan, in collaboration with the UNHCR, is organizing the international conference on February 17 and 18 to mark the 40-year-long stay of hundreds of thousands of Afghan refugees in the country.
Pakistan is one of the largest refugee-hosting nations in the world, home to an estimated 2.4 million registered and undocumented people who have fled Afghanistan, some as far back as the Soviet invasion of 1979.
Also read: UN Secretary General Antonio Guterres arrives in Pakistan
Many live in camps, while others have built lives for themselves in Pakistan's cities, paying rent and contributing to the economy.
In his meeting with the refugees' representatives, the UN secretary general appreciated Islamabad's generosity for providing opportunities to millions of refugees.
"Pakistan is full of hospitality and particularly people of Pakistan and hospitality for Afghanistan refugees," he said and thanked the country for hosting Afghan refugees for "such a long time".
The representatives of refugees told Guterres that some of them were born here as they appreciated Pakistan for granting shelter those forced to flee their homes.
The secretary general is scheduled to attend a conference on climate change in the afternoon and address a joint press conference with Foreign Minister Shah Mehmood Qureshi in the evening.
In other engagements, the UN chief will also call on President Dr Arif Alvi and Prime Minister Imran Khan. He will also pay a visit to Lahore and Gurdwara Kartarpur Saheb in Narowal district.