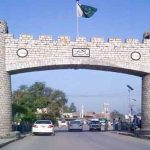 NEW YORK: UN Secretary-General Antonio Guterres has called on India and Pakistan to keep up the "positive momentum" generated by the release of captive Indian fighter pilot by Pakistani authorities, and to hold talks to de-escalate the tensions between them.
The Secretary-General's Deputy Spokesman, Farhan Aziz Haq in a statement said that we welcome the Pakistani authorities step to release the captive Indian pilot.
He said the Secretary-General calls on both parties to sustain this positive momentum and engage in further constructive dialogue.