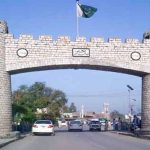 ISLAMABAD: Federal Minister for States and Frontier Regions (SAFRON), Abdul Qadir Baloch on Tuesday disclosed before the senate standing committee that United Nations has halted its aid for Afghan refugees in Pakistan since last 15 years adding that now only UNHCR pay one dollar to each Afghan refugee per year.
The senate standing committee meeting was held under the chair of Senator Hilalur Rahman.
SAFRON Minister informed the committee that UN has halted its aid for Afghan refugees since 15 years.
Secretary SAFRON, Arbab Shahzad informed the committee that the ministry has held two APC over Afghan refugees repatriation. He said that government is fully cooperating with Afghan refugees and Afghan authorities in repatriation process.