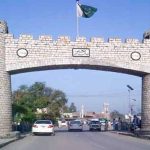 ISLAMABAD: The sanctions monitoring team of United Nations Security Council (UNSC) reached Islamabad on Wednesday, local media reported.
The UNSC team will check on the progress made on sanctions placed on Jamaat-ud-Dawa (JuD), its relief organisation Falah-i-Insaniyat Foundation and other proscribed organisations.
The Foreign Office spokesperson declined to give details on the number of members of the team and their scheduled meetings in the federal capital.
According to reports, the UN team will be briefed by the officials of the Foreign Ministry, Interior Ministry and National Counter Terrorism Authority officials on the sanctions imposed by the government on the proscribed organisations.