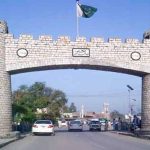 ISLAMABAD: Former Prime Minister Nawaz Sharif on Tuesday said that they have not been able to eliminate anti-democracy elements in last 70 years from the country.
Addressing to "Vote Ko Izzat Do" Seminar in Islamabad, former Prime Minister said that to over shadow public opinion with dictatorial approach is lethal for Nation.
He said that it would be injustice with generations to come, if we continue to over rule public opinion.
Nawaz Sharif claimed that 'Sanctity of vote' has now become a national and most famous slogan of country.
"Sanctity of vote is connecting with elections," he said. Sharif asserted that jurisdiction to award government rests with the nation. He said, "The sanctity of masses' vote was tampered again and again. Democracy isn't a strange ideology, rather a method of governance", stated Sharif.
"This game has been played since 70 years. A joke was created out of sanctity of vote. If it continues, country would move towards chaos", warned Sharif.
"Bhutto was hanged, Benazir was assassinated while I was forced to live in exile", Sharif apprised attendants. He urged all stakeholders to respect masses' decision.
"Those who are guilty of betraying party don't deserve party's ticket", clarified Sharif while adding at the same time, "Tickets will be awarded to such persons who would not shift their loyalties".
Sharif claimed that he was facing no charge of corruption, financial irregularities and kickbacks.
Commenting on upcoming general polls 2018, Sharif welcomed statement of Chief Justice of Pakistan's (CJP) Justice Saqib Nisar pertaining to timely, unbiased and transparent elections.