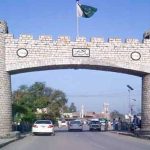 NEW YORK: UN Security Council has unanimously approved a United States' resolution on the recent deal with Afghan Taliban.
In the resolution, the Council has urged the Afghan government to advance the peace process, including by participating in intra-Afghan negotiations through a diverse and inclusive negotiating team.
The US military has already begun withdrawing troops as part of the pullout agreed with the Taliban.