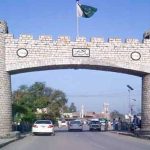 NEW YORK: The United Nations Security Council (UNSC) will meet behind-closed-doors today at the request of Pakistan and China to discuss India's decision to revoke the special status of occupied Kashmir. The council has taken up the issue of the critical situation in Indian-occupied Kashmir after almost 50 years.
Poland, which currently holds the council's rotating presidency, has listed the matter for discussion at 10am (1400 GMT).
It is extremely rare for the Security Council to discuss Kashmir, which has been divided between India and Pakistan since independence from Britain in 1947.
The last time there was a full Security Council meeting on the Himalayan region was in 1965. Friday's discussion is not considered a full security meeting but rather referred to as closed-door consultations, diplomats said.