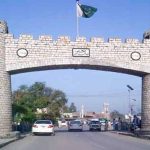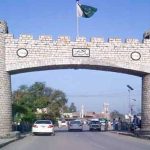 DUBAI: Federal Minister for Information and Broadcasting Fawad Chaudhry has expressed hope that the upcoming edition of Pakistan Super League (PSL) will be the last edition that is played in the United Arab Emirates.
Addressing the opening ceremony of "Maidan Sajana Hai, Pakistan ki Shaan Barhana Hai" campaign, Chaudhry said, "We want to shift the cricket gala to Pakistan."
He added, the enthusiasm shown by cricket fans at the National Stadium in Karachi and the Gaddafi Stadium in Lahore will likely be seen in the UAE during this year's edition.
"Pakistan has a bright future under the leadership of Prime Minister Imran Khan who has brought a paradigm shift in the foreign policy in just six months," Chaudhry said.
He continued, "After taking charge of the government, the premier has reviewed policies and Pakistan has become an important player in the region and the stature of Pakistan has increased in the eyes of the world."
Speaking about Pakistan's relations with other countries, the information minister said, Pakistan has strategic relations with Saudi Arabia and UAE. "The ties with these countries has become even more important as a large number of Pakistani expatriates are working there."
Moreover, he said before Pakistan Tehreek-e-Insaf came into power, Pakistan's relations with the United States had deteriorated. "Imran Khan is Pakistan's best bet in bringing stability to the region," he said quoting US senator Lindsey Graham.
Furthermore, Chaudhry said the present government's economic policies are based on controlling imports, increasing exports, stopping deindustrialisation, the revival of industry and encouraging expatriates to send remittances through legal channels to double them from the present $20 billion to $40 billion per year.
"Pakistan became part of the regional conflict in the 1980s, however, after suffering huge losses it has now come out of it. Had there any other nation it would not have survived but Pakistanis are a resilient nation and they survived," added.