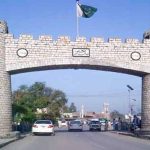 BOAO: The future of Asia needs to be determined unanimously, and soon, the President of the People's Republic of China said Tuesday morning in an address during the Boao Forum.
"What is the future of Asia? We need to determine that," said President Xi Jinping, while addressing the Boao Forum for Asia — being held from April 8 to 11, 2018, in the city of Boao in China's Hainan province.
The Chinese premier said growth together is a favourable path forward for all countries in the continent, especially keeping in mind the ground realities and global vision.
"Only peaceful progress will prove to be beneficial for all countries," Xi said.
The Cold War mentality and competition are detrimental to global progress, he noted, adding that countries in the region should let go of efforts to dominate and work together for a better future.
Xi said China boasts the second-biggest economy, through which, alongside the global fraternity, it is trying to speed up the process of advancement.
While his country has worked hard to end the economic crisis in Asia, he stated, many regions face unbelievable circumstances, including poverty, hunger, and disease.
Prime Minister Shahid Khaqan Abbasi is representing Pakistan at the event, which, this year, has the theme "An Open and Innovative Asia for a World of Greater Prosperity."
The Boao Forum for Asia Annual Conference 2018 attracted 2,000 delegates from 63 countries, with numerous heads-of-state also in the attendance and more than 1,000 journalists joining for coverage.
Almost 80% of the delegates hail from the business community.