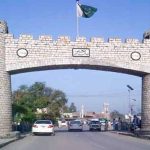 WASHINGTON: The United States has agreed to sell nearly 6,600 missiles to Saudi Arabia in a deal worth up to one billion dollars.
The State Department has confirmed that sale will include Tube-launched, optically tracked, Wire-guided missiles.
The deal includes a 670 million dollars for anti-tank missiles, 106 million dollars for helicopter maintenance and 300 million dollars for ground vehicle parts.