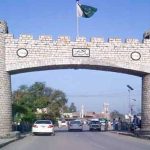 WASHINGTON: The US House voted Wednesday to block $8.1 billion in arms sales to Saudi Arabia and other allies, a rebuke of Donald Trump that will likely lead to a veto by the president.
Lawmakers approved three resolutions that would prevent the sales announced under emergency measures earlier this year by Trump.
The resolutions blocking the sales have already cleared the US Senate, and now go to the White House, where Trump is expected to issue a veto, the third of his presidency.
While the House blocked the sales with a comfortable majority, it was about 50 votes shy of the two-thirds needed to override Trump´s veto.
Trump is seeking 22 separate sales of aircraft support maintenance, precision-guided munitions and other weapons and equipment to Saudi Arabia, the United Arab Emirates and Jordan at a moment of heightened tensions in the Middle East.