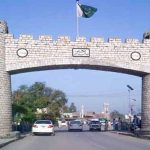 ISLAMABAD: The United States (US) dollar further rose by 34 paisas in interbank market on Wednesday, kissing record high of Rs. 128.60.
The US currency has hit a record high in interbank's market history as Pakistani rupee continued to plummet against the dollar.
After the recent depreciation of rupee, the selling rate of dollar stands at Rs. 128.60.