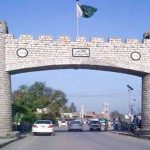 KARACHI: The US dollar has slipped by Rs1 to reach at Rs157.25 in the interbank market on Friday, strengthening Pakistani rupee that had witnessed continuous.
According to the details, the Pakistani rupee bounced back against the US dollar gaining Rs1 at the start of trading in the interbank market. The dollar was trading at Rs157.25 and since its peak of Rs164.25 on June 27 has fallen by more than Rs6.
The decline in the cost of the dollar will help reduce the debt burden by Rs600 million.
In the last day of week, the Pakistan Stock market showed a positive trend with the benchmark KSE-100 Shares index gaining points. The current index stood at 31,900.
The Pakistan stock market has performed well after reports that government-backed financial institutions would pump liquidity into the market.