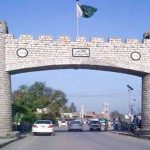 KARACHI: The value of US dollar on Monday declined by Rs1.55, against Pakistani rupee as the US dollar was recorded at Rs 137.50 in interbank market.
After this decline, the dollar value was recorded at Rs137.50 in interbank market.
However, its value is fluctuating between Rs135 and Rs138 in open market.
The experts are of the view that the decrease in the dollar value was seen after the monetary policy approved on Friday (November 30) that has proposed an increase of 1.5 percent in interest rate on imports.