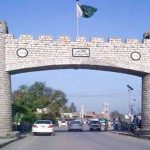 KARACHI: The US dollar has hit all-time high against the Pakistani rupee in the interbank market on Thursday.
According to details, the value of the greenback surged by Rs 3.40 today to trade at Rs 165 in the interbank market.
Furthermore, the price of the US dollar increased by Rs 6.33 in three days, putting additional burden of debts on the national exchequer of Rs 600 billion.