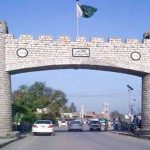 KARACHI: The value of US dollar against Pakistani rupee Friday increased by Rs3.10 and hit a historic high of Rs156 in the interbank market.
In the month of June, the rupee has been devalued by Rs6.93, which in turn has raised Pakistan's external debt by Rs800 billion.
Let it be known that the dollar gained Rs1.33 and was traded at Rs152.90 in the interbank market on Thursday. In the open market, the rupee weakened against the US dollar by Rs1.50 and touched Rs153.50 yesterday.
On the other hand, the stock market witnessed an increase of 149 points today and the KSE-100 index jumped to 35,552 points.