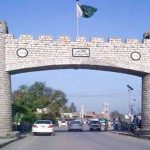 KARACHI: Following an intense upward trajectory, the US dollar finally took a dip as it slid by Rs3.5 in the Interbank market on Friday.
During trading hours, US Dollar fell to Rs161 from Rs164.05 as recorded a day earlier.
The upward trajectory of dollar came after the rupee continued to depreciate against it following an agreement with the International Monetary Fund on a $6 billion loan with expected strict conditions including a "market-determined" exchange rate.
The rupee's official exchange rate is supported by the central bank under a de facto managed float system and many analysts consider the currency to be overvalued.
According to data from the State Bank, the central bank's foreign exchange reserves as of May 3 stood at $8.984 billion, equivalent to less than three months of import payments.